Depression is a major factor to one's suicidal instincts. The symptoms of depression can contribute to one's thought that committing suicide will be the only way of escape for the loneliness and emptiness.
Anxiety
Anger management issues
Sudden loss of interest in favorite activities
Fixation on past events
Suicidal thoughts
Insomnia or sleeping too much
Fatigue
Weight loss/gain
Difficulty concentrating
Each person encounters several emotions every day. It varies from happiness to sadness. But, when sadness turns to emptiness and despair and remained for a long time, depression occurs. Depression makes it difficult for a person to function and enjoy their daily life. Sadness and mood swings are normal reactions to our lives especially when we encounter problems and disappointment. These kind of feelings are often referred to as "depression". But, to make it clear, depression is more than that.
Depression affects how you feel, think and behave and can lead to a variety of emotional and physical problems. [1] Some people describe depression as living in a black hole or experiencing life without its full-blown Technicolor spectrum. Although some people don't feel sad at all, they still experience emptiness, lifeless and apathetic especially towards the people surrounding them.
Did you know that 350 million people worldwide suffers from depression daily and 4.5 million cases can be found in the Philippines? Based on the study by the World Health Organization (WHO), Philippines has the highest incidence of depression in Southeast Asia. However, only a few seek medical help because of the social stigma created alongside it. [2] Managing the illness itself can destruct a person who restrains themselves into seeking medical help from a psychiatrist. Only 3 out of 10 symptomatic will have the courage to ask for help, while 7 out of 10 symptomatic don't even know and understand the illness.
Depression varies from person to person but there are common symptoms and signs to watch out for. It's important to remind yourself that these symptoms are overwhelming and disabling at the same time. The more symptoms you have, the higher the chance of experiencing depression. If you identify several signs and symptoms, and they won't go away, you might be suffering from depression. [3] When you're feeling extremely depressed and it feels like the world is weighing down on you, give it time and seek medical attention in order for you to feel better. Depression may require long-term treatment, but don't be discouraged. Most people with depression feel better with medication, psychological counseling or both. [4] There are health care authorities that their main concern is save from drowning in the lake of extreme depression. Visit the nearest psychiatrist that can be found in your area: http://bit.ly/MyDoctorFinder_Psychiatrist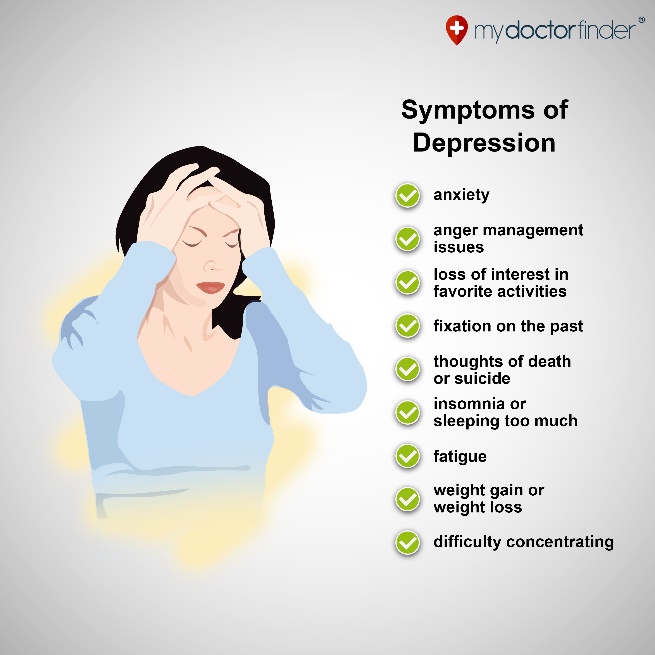 Talking openly to people who are currently experiencing depression may save a life.
Sources:

[1, 4] "Depression" by Mayo Clinic
[2] "Woeful Suicide" by Department of Health
[3] "Depression Symptoms and Warning Signs" by Help Guide