Ending the holidays is never as easy as it sounds. There are times when we even use it to justify one's binge eating or weight gain. But, we must always put to mind that our health is our number one priority. Remember the blog, 5 Healthy Tips to Stay Fit this Holiday Season? One of the main essentials is to entertain exercise to avoid gaining the holiday weight. If you're having trouble beginning an exercise plan or following through, you're not alone. Many of us are struggling when it comes to committing fully to exercise. Follow these tips that will definitely contribute to your road to staying fit and healthy.
Be consistent
No matter what we do in life we will not achieve the success we want unless we work at it day in and day out for months and months. The same goes for your exercise programs. You don't need to be fast, even if you have the best trainer, best diet plan, but if you do not stick to it consistently, you will end up towards your failure. And this can be depressing and frustrating for someone who is aiming for a certain goal.


Set goals
Do not strive for perfection. Always set goals, realistic ones! You must focus on goals that may increase one's healthy behaviors. To be simpler, don't push yourself to run for 30 minutes, if you can't even catch your breath while running for 5 minutes. Make it a habit that you should take it on a step by step procedure. Try running for 3 minutes then every week, challenge yourself to add 2 more minutes. You'll eventually be able to see and feel the difference.


Invite a friend
Find a friend whom you like and enjoy the company with. In addition, it is more likely recommended that the both of you wants to establish a healthier lifestyle. Through this buddy system, you will be able to encourage one another. Exercising together at the gym or even at the park will be like a little get together for the both of you. Exercising and at the same time enjoying each other's company. You might never know, but this buddy system will not only help you achieve your goals, but also strengthen your friendship.


Call in the experts
If you're getting started, it is highly recommended to ask for a professional's help. Through this, they will be able to determine what types of exercise you are suitable for.


Be happy
Make sure to pick an activity you will surely enjoy. Also, choose an activity that is convenient for you. Think of your time, budget, and other resources.


Stick to a routine
Engage in an exercise routing that is suited for you and stick to it. It may sound boring, but it is the most efficient way in exercising. Here lies the number one rule in this blog which is "Be Consistent".


Be patient
Patience is indeed the main highlight of this exercise journey. Remember that even if follow these six steps, there will be ups and down along the process. So, always be patient and have patience. Giving up is never an option.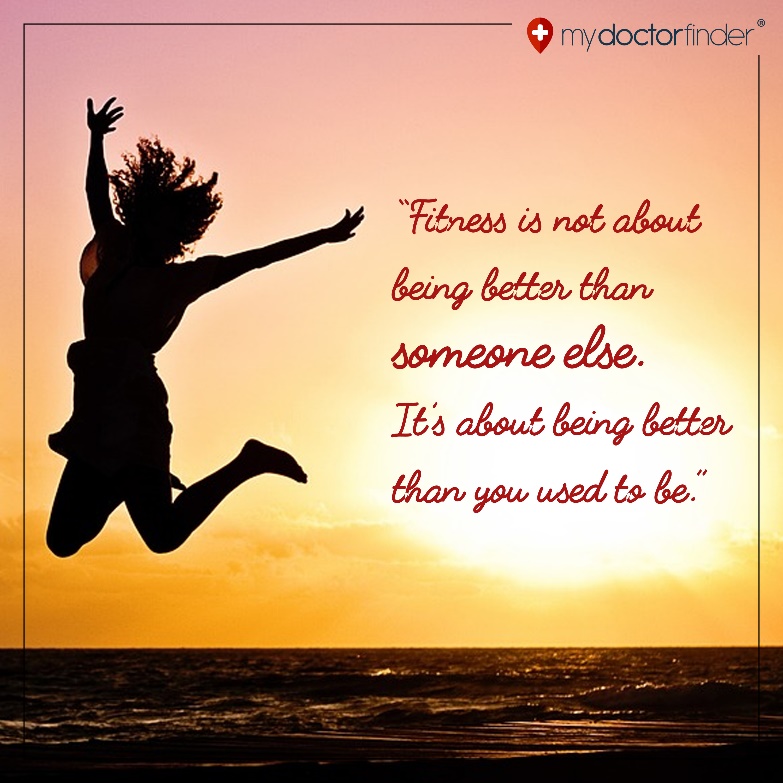 Both eating and entertaining physical activity are fun, but remember that one must enjoy what they are doing to complete one's plans. If one is in dire need of an expert regarding the fulfillness of your road to a healthier you, one may seek the medical advice of a nutritionist: http://bit.ly/MyDoctorFinder_Nutritionists
Source:
"10 Workout Secrets from the Pros" by WebMD